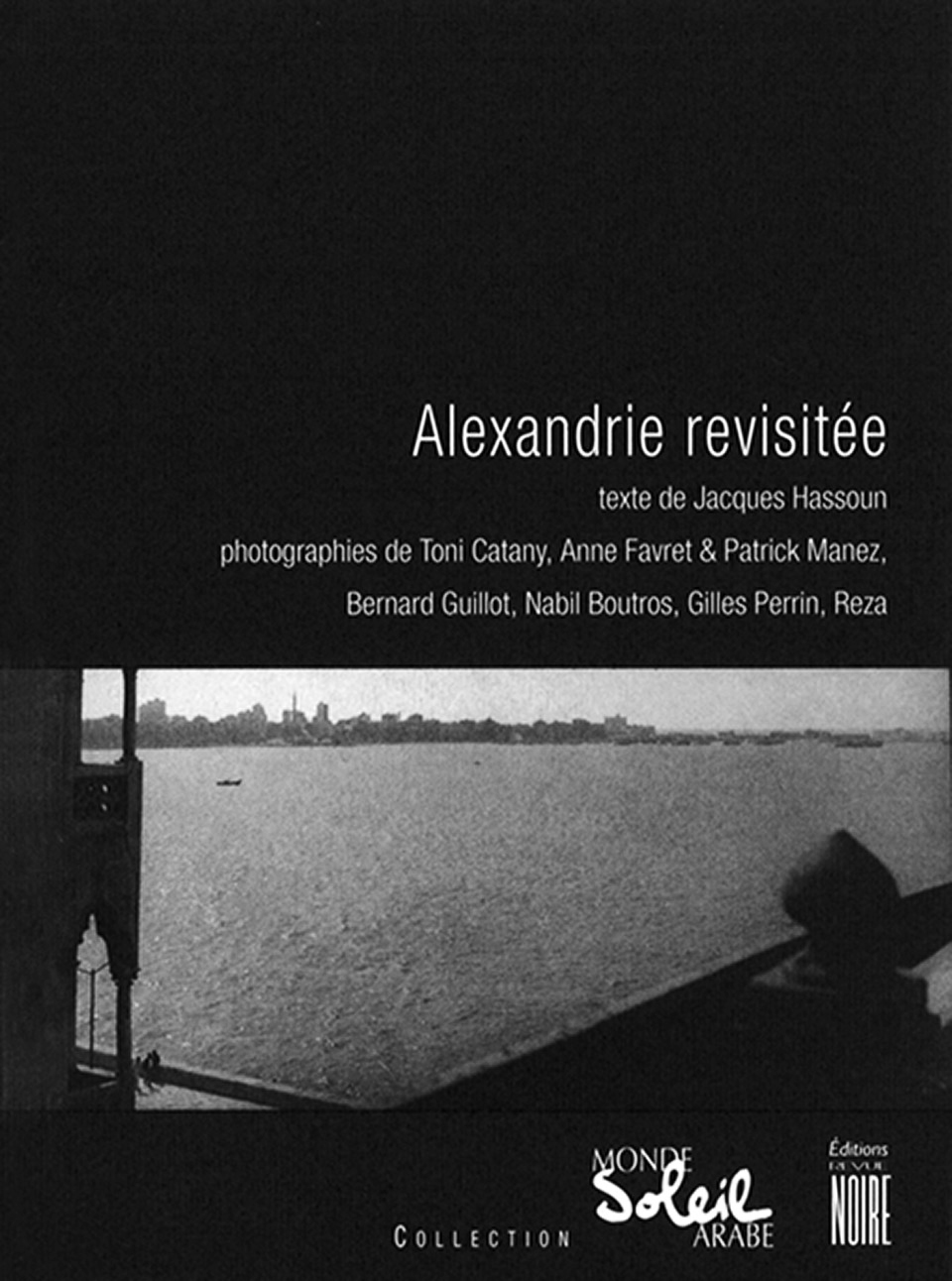 REVISITED Alexandria 
(Alexandrie Revisitée)
ESSAY by Jacques Hassoun
PHOTOGRAPHS 
by Tony Catany, Anne Favret & Pierre Manez, Bernard Guillot, Nabil Boutros, Gilles Perrin and Reza
In the beginning was a village of Egyptian fishermen, Mariot - today Mariut.
On the outskirts of the village would stand a city founded by Alexander the Great, a city that would attract tens of thousands of Greeks, Judeans, and later Romans.
Exceptional, single city, which in the history of urban planning, had only one equal, New York. The same concept of the city, same cosmopolitan, but even - radical - shelved for the indigenous population, at least for a time.
And Alexandria was the City of Arts and Letters, philosophers and mathematicians, but also one that saw the translation - at the instigation of Ptolemy VI Philometor - of a sacred book, unknown of all up to now. This event had a significant impact on culture. The book stopped being Tribal to becoming  first Alexandrian then Mediterranean, finally world.
Essay by Jacques Hassoun (Egypt).
56 Photographs by Tony Catany, Anne Favret & Pierre Manez, Bernard Guillot, Nabil Boutros, Gilles Perrin and Reza
Published in 1998
In French only
ISBN 2 909571 408 - EAN 978 2 909571 409
Few pages from the book 'REVISITED ALEXANDRIA' :
.