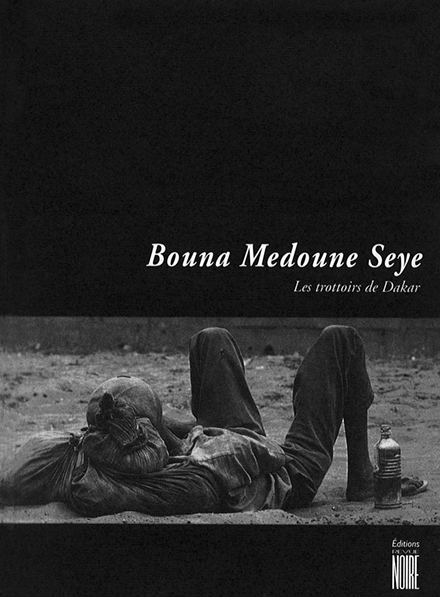 Dakar Sidewalks
by Bouna Medoune Seye
Bouna Medoune Seye has photographed slidewalks with people of misfits, marginalized, mad men of the city, in Dakar, Senegal.
Bouna Medoune Seye was born in Dakar in 1956. He studied in France, Marseilles, and then went back to Dakar where, with Djibril Sy, Moussa Mbaye and Boubacar Touré, he tries to design an artistic African photography.
In the 80's, his first exhibitions showed the strong personality of his work. He did numerous reportages trying to show the urban reality of his country : a certain idea of modernity. In 1993, he realised an exhibition/installation of photographs on Canadian-Indians, at the Chambre Blanche Gallery in Quebec. He directed in 1994 his first short film, "Bandits Cinéma", and moves to film activities as "Saï Saï By" produced by Revue Noire.
Few pages from the book 'Dakar Sidewalks' :
.