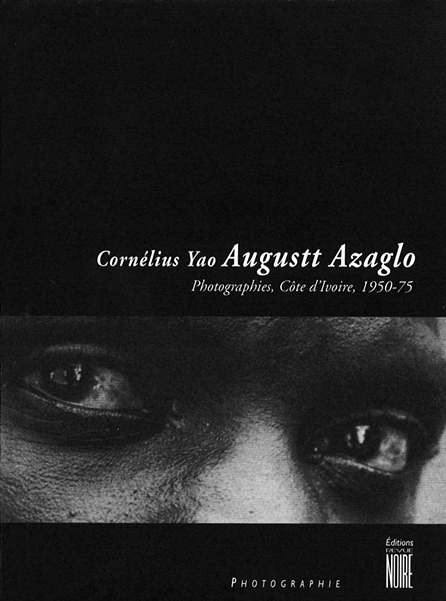 Portraits from
Northern Ivory Coast
"Living in a little village in the north of Ivory Coast, Korhogo, through relentless accuracy portraits of Cornélius Augustt Yao Azaglo.
A brief collection of truth wich is probably emblematic of 100,000 negatives, it is said, starting from the earliest dated photos, classified as if ready to recite the interwomen histories of a photographer's life and that of Korhogo, a city in the North of the Ivory Coast where Cornelius decided to establish himself in his atelier "Studio du Nord".
Nothing else can explain the minutious care given to each shot, so singular and daring despite an immutable protocole, that the operator had to determine the precise moment. Today, these photos are entirely contingent, ripped from their original purpose. Yet, they bear the trace of the brief exchange of which they were born. And we sense that this exchange explains our peculiar attachement.  
Jean-Christophe Deberre (extract)
Portrait Photographs in Korhogo (Ivory Coast)
Essay by Jean-Christophe Deberre
Published in 1996
In French and English
ISBN 2 909571 181
Few pages from the book 'cornélius Augustt azaglo' :
.