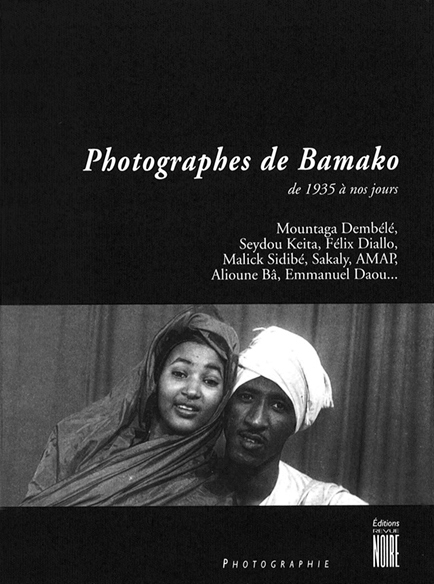 story of
Bamako photographers
In Mali from 1870 to today, by Érika Nimis
Talks with Malian photographers in Bamako about past and current methods, enthusiastic discussions on art and photography to retrace a vivid history of photography in Bamako where each 2 years are the 'Encounters of African Photography'.
In the 1930's, Photo-Hall Soudanais, a shop run by Frenchman Pierre Garnier, offered its clients lenses, chemical products an photo lab. The first Malian photographers were all there. It was the start of a great adventure that brought some of them international recognition.
This book also proposes full pages portfolios of Mountaga Dembélé, Seydou Keita, Felix Diallo, Malick Sidibé, Sakaly, AMAP (official agency), Alioune Bâ and Emmanuel Daou.
Essay by Erika Nimis
Portfolios by Seydou Keita, Malick Sidibé, Alioune Ba et 20 autres photographes
In French and English
ISBN 2 909571 211 - EAN 978 2 909571 218
Few pages from the book 'Photographers from Bamako' :
.