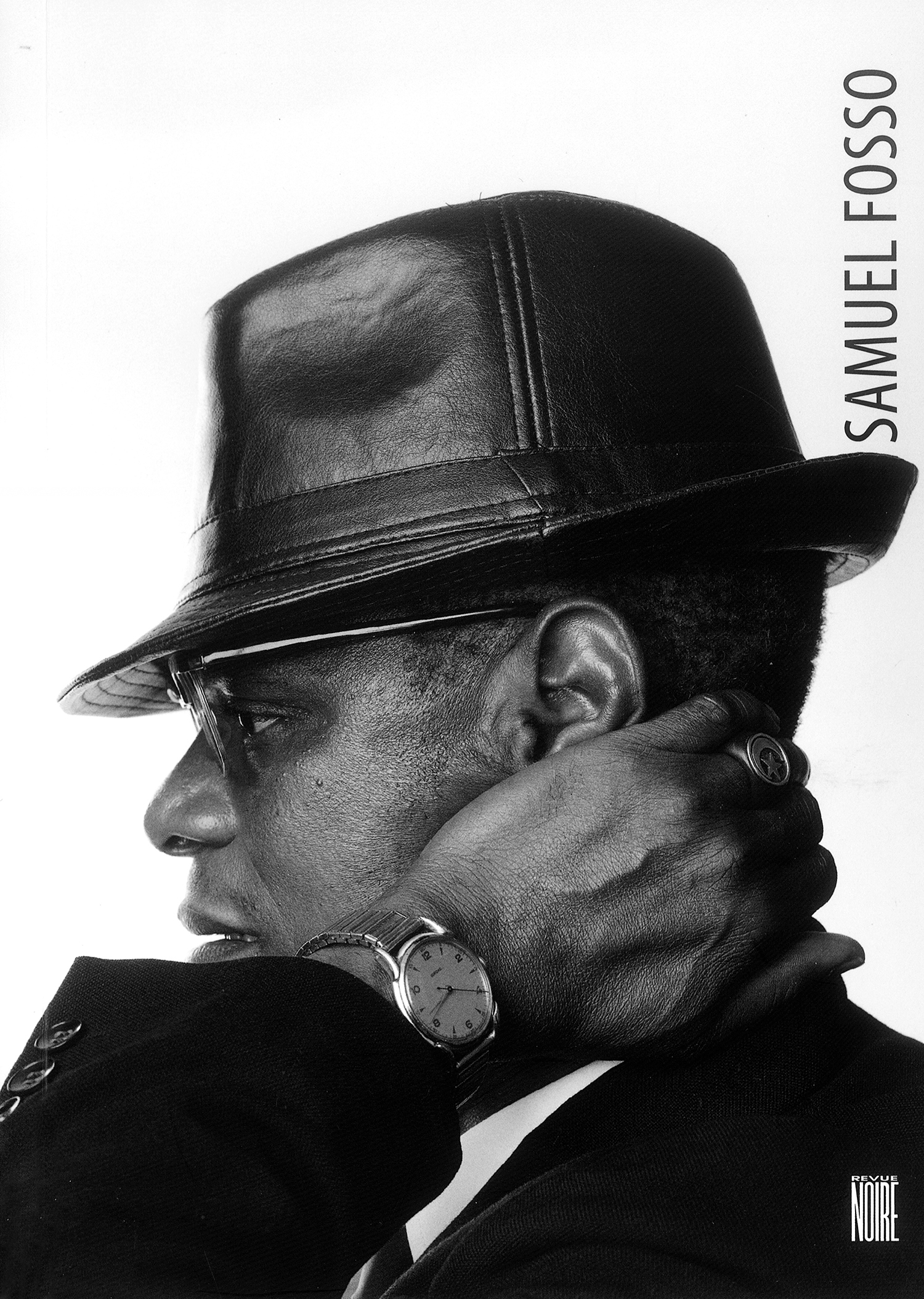 monography of the
CentraL-African photographer
SAMUEL FOSSO (1962- )
'Dorian Gray in Bangui'
Self-portraits of the artist from Bangui, Centrafrica.
Series:  Selfportraits in the Years 1970, Memories of a Friend, The Dream of my Grandfather, Tati 1977, African Spirits 2009.
The story begins in the darkness of a studio in Bangui, in Central Africa Republic, where a man, still young, switches on the lights to be photographed. The young man dons clothes that resemble the outfits of the music hall stars of the time, whose images can be seen in magazines. In poses that suggest all the glamour of international scenes, the young man recreates a world.
With his most recently produced series, "African Spirits", Samuel Fosso enters History at large. A history that remits us to Pan-African dreams of a period prior the independences. Fosso has disappeared entirely. The bodies that we see represented are no longer his but those of people he impersonates. The self-portrait, an excercese apparently devoted to narcissistic representation of the self, may adopt different, sometimes even contradictory, shapes and dimensions. Samuel Fosso gildes gently from a form of self-assertion to the enunciation of an "us" which almost takes him by surprise.
.
Editor Simon Njami
Photographs by Samuel Fosso (courtesy J.M. Patras galerie)
Biography in French and English
Published in November 2010
EAN 978 2 909571 669
Few pages from the book 'Samuel FOSSO - Dorian Gray in Bangui' :
.