---
CONTEMPORARY Expressions from Africa and Worldwide
Official web site of Revue Noire : Publisher of magazines, books, signed rare editions, exhibitions, e-shop.
---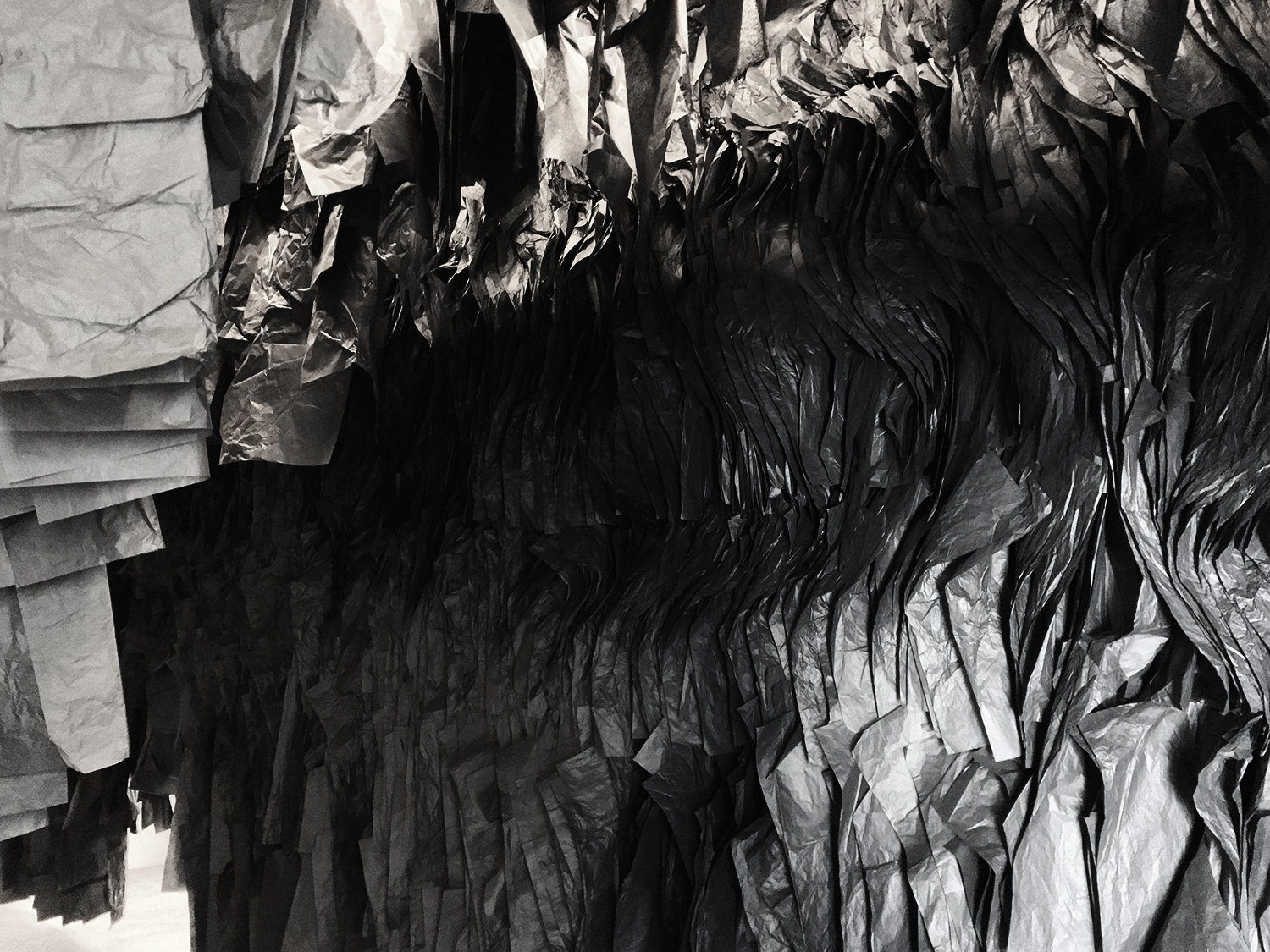 03/10/2019
I Have Forgotten The Night ………… Joël Andrianomearisoa
MADAGASCAR PAVILION – VENICE BIENNALE 2019
.
Curators Rina Ralay-Ranaivo and Emmanuel Daydé
Production Kantoko and Revue Noire associations
.
An monumental art work of black tissue paper that accumulates in a series of huge overlapping shots.
.
Joël is an artist who tells us emotions, without ever being almost figurative. Necessary to repeat it, with the success of his alchemy, rare in the world of contemporary visual arts. A work of narration and emotion to find ourselves facing the essential notion of art. The one who touches you without speech.