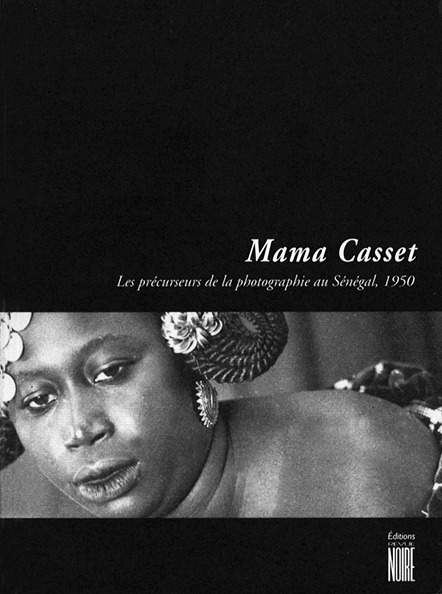 Mama casset
and the precursors of Senegalese photography
  
  
Since 1870, in Saint-Louis, first capitale of Senegal, Meissa Gueye, Doudou Diop and others have photographied the bourgeoisie and all the Senegalese people. They are the precursors of African Photography.
  
Mama Casset, born in 1908, deceased in 1992 in Dakar after living a short time in Saint-Louis du Sénégal.
  
Introduced to photography during the time of colonization by the French Oscar Lataque,he will be enrolled in the French army to take aerial photography. In 1940, he set up his studio, "African Photo" in the Medina, to become the update photographer in Dakar.
  
  
BUY PAPER OR PDF BOOK
  
  
See also the last Casset monography published by Revue Noire 2010
'Mama Casset and his Studio African Photo'
  
  
It's portraits of the bourgeoisie as well as those of the common people of Dakar became references and inspired the Souwère painters such as M'Bengue. Mama Casset shares with his elder Meissa Gueye the title of precursor of the Senegalese photography, and happens to be the leader of a certain aesthetic.
The fifties generation of photographers, as Boubacar Konaté, Doro Sy and Doudou Diop, will themselves bring their contribution to the building of an African photography, perfumed by the emanation of the Senegalese women and people.
Editor Jean Loup Pivin
52 B&W photographs from 1950 to 1960 by Mama Casset
and 7 other photographers from Saint-Louis-du-Senegal
Published in 1994
In French and English
ISBN 2 909571 076
Few pages from the book 'Mama Casset and precursors' :
.