PHOTO
(Niamey, Niger)
born in 1939, Togo - died in 2014, Niamey, Niger
active from 1963 to 1975 in Niamey
For 40 years, since the 1960 Independence, Philippe Koudjina crosses the capital of Niger through bars in nightclubs with his camera 6x6 for today let us remember this time of freedom and joy. He attended both young Nigerians who come together to have fun and dance to the tunes of Zairean rumba and Western fashionable tubes and military circles of French soldiers based in the country.
He is the man of the night that every one invites for all his kindness and enthusiasm he transmits to all. Ready to participate with joy and snapshot the important moment: the swirling wedding dances in a concession, the lover couple at a bar, the old accordion player woman, a showdown with French singer Johnny Hallyday and the departure at airport of Maria Callas and Pier Paolo Pasolini from Niger in tracking for the movie Medea in January 1970. The golden age for the photographer-reporter.
[run the slideshow below]
We met him in January 1997, late at night nightclubs Niamey. The man always smiling, ready to take a photograph, suggests us to cool down home the next day. He will show us ... The bottom of a humble concessionhe awaits us in front of a masonry of earth and plate where he lives with his young wife and two of his children still very young. It is very hot. He sends one of his children to search Fanta. Man is jovial, deeply human. Happy, even if already physical and daily difficulties assail the pain. We will talk about his passion for photography.
No one has yet come to ask him to tell his life as a photographer-reporter of the great years of rich Niger of uranium, even if he is in the memory of all in Niamey. Nobody has yet come see his thousands of negatives in black and white gelatin 6x6 (and some color photos) dusty and scratched by time. The old Rolleiflex and flash, now out of condition, are stored in a cabinet with other equipment from another time, Polaroid, panoramic... The latest color cameras were sold since a long time for some thousand CFA. They say he was over sixty, for him, as for all those he trained in photography. The latest color cameras were sold long for some CFA. It is said he was over sixty cameras, for him, as for all those he trained in photography. Many metal trunks filled with negative jumble occupy one of the 3 parts of the house. His negatives are the only treasure he has, the more valuable. The memory of his best years.
Philippe Koudjina now walks with difficulty but keeps all his kindness, without regret nothing of his past life as a photographer. His eyes sparkle as he remembered his years of successful youth. At that time he did not hesitate to shoot himself with timer dancing among his friends. Observer with a camera, it is also one of their, a good living. But the party ended with the country's problems in the 1970s and the harsh everyday life. Professional photography then lost its status with the competition of cheap cameras available to all, the multitude of Asian colors automatic labs and also the video. Philippe Koudjina has less reason to live for the night. And the night has less ability to support his family for a long time.
Since, sadly with his crutch and his wheelchair, he spends hours at the intersection of Grand Market to look the crowd. Then his eyes no longer see anything. As if for him the negatives faded in the heat and dust of the hot nights of Niamey. His cries for help are mainly for his family, his children. Too late, too difficult to get treatments, his faith as good Christian helping him to survive.
However, Philippe Ayi Koudjina, born in 1939 in Cotonou, comes from a respected and prosperous family from Mina in Dahomey. From 5 years old, his father, a teacher, enrolled him in school. Philippe speaks French as German - his family is originally from South Aneho in Togo - and he continued his education with trained as a surveyor.
In 1959 at 11, he joined one of his two sisters, one is midwife married to a doctor, the other teacher based in Niamey where there is a lack of staff management. Young man, he worked in a construction and another trade companies for West Africa but the passion for photography led him to become a professional photographer in 1963 with his new used Rolleiflex, at a time when the photographic image is still sought and gives prestige. Supported by the Dahomey people installed in Niger, he quickly became the photographer must solicited.
It is the night that he prefers work at the famous Hermitage Bar frequented by French soldiers and paratroopers based in Niamey, or at Harry's Bar and Tropicana... He opened a studio in 1963 "Photo-Souvenir" as it's trendy and even in 1969 another studio in the Grand Hotel in Niamey but never abandoned his nocturnal outings or gatherings in concessions. He loves life.
Longtime, he developed his color film reels in France, sent by express post at a french studio who offered him the best price, as evidenced by the many pockets of negative retained by him. Subsequently, he developed his films in Niamey labs in the early morning after his night tour before crossing the city in the to sell the prints to interested ones. After few hours of rest in the afternoon with his family before returning at dusk in pursuit of owls. This is a photographer that everyone loves and is sparing no efforts. He is well-knowned by political and rich people, by the Europeans and celebrities passing through Niamey, butv also by the Nigerian youth for a party or a wedding.
In 1979, the fall in the uranium price and successive droughts plunge the Niger into decline. Everyone tries to get by. The arrival of amateur photographers improvised on the professional market and colors mini-labs without requirements mark the end of the heyday of black & white 6x6 photography. Philippe Koudjina must sell its cameras for a living. He gradually abandoned in 2000 the job before plunging into begging.
The work of Philippe Koudjina is important. It shows us a vibrant youth of Niamey outside studios at the key period of African independences, as photographed by Malick Sidibé in Bamako and Jean Depara in Kinshasa, each with its talent.
His first exhibition 'Africa by Africans' (L'Afrique par elle-même) produced by Revue Noire, presented at the MEP (Maison Européenne de la Photographie) in Paris in 1998 (following by numerous presentations in the world: Sao Paolo, Cape Town, Bamako, Berlin, London, Washington, New York, Bologna, Tervuren, Porto) reveal internationally his talent before his retrospective at the Rencontres de la Photographie in Bamako in 2001. thereafter the association Contrechamps made several exhibitions in France.
While numbers of other newly discovered African photographers will emerge from oblivion and each one will recount with their images their lives and the history of their country. With all the pride and joy they had to live this time.
At the time of African photography is finally acquired as value of heritage and memory recognized by everywhere, the work of Philippe Koudjina will always remain a key of witness.
par Pascal Martin Saint Leon
(from the recollections of Philippe Koudjina filmed by Revue Noire at home in January 1997)
Bibliography
'Anthologie de la Photographie Africaine', Revue Noire, Paris 1999
'Le Niger des années Yé-Yé' byJean loup Pivin, L'Événement du Jeudi, juillet 1998
'Les Africains' by Frédérique Chapuis (n°8), Télérama, 26 août 1998
'Anthology of African Photography", Revue Noire, Paris - DAP, New York 1999
'Portrait Afrika', catalogue de l'exposition Revue Noire, Haus der Culturen der Welt, Berlin, 2000
'L'Afrique par elle-même', Revue Noire, Paris 2000
'Il était une fois un photographe émérite', décès de Philippe Ayi Koudjina, article de Aliou Ousseini  journal "Le Sahel", mai 2014
Filmography
'Entretien avec Philippe Koudjina' by Pascal Martin Saint Leon, Revue Noire, PAL Niamey 1997
'Photo-Souvenir, Philippe Koudjina' by Paul Cohen and Martijn van Haalen, PAL16:9 54 minutes, Amsterdam 2005
in Revue Noire publishing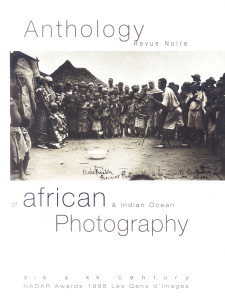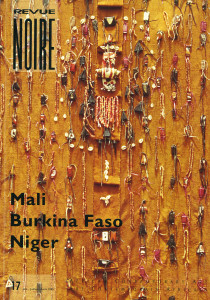 .