PHOTO
(Korhogo, Northern Ivory Coast)
born in 1924 in Kpalimé, Togo - died in 2000 in Korhogo,Northern Ivory Coast
active from 1955 to 1995 in Korhogo
Cornelius Yao Augustt Azaglo settled in 1955 in Korhogo in northern Ivory Coast, and performed with his 'camera box', an artisanal ID photos. He opened his "North Studio" in 1958, with a 6x6 Rolleiflex.
Azaglo define himself as a 'good technician', a craftsman from shooting to development film then to classification of its approximately 100,000 negatives, mostly portraits. 'When the customer comes into my studio, he first looks in the mirror. Because of the sweat, sometimes I put some powder on the face. Then I places him front to the camera', he says.
[run the slideshow below]
Often, he leaves on a motorbike with its camera equipment traveling the rural villages nearby. On the main town place, with a cotton cloth stretched against a mud wall, he photographs the villagers under the burning sun. Azaglo succeeds there to shoot their hard farmers looks. All photographs thereafter, even when taken in its studio under the spotlight, will seek to shoot these looks. 'What is important is the setting and eyes. Without eyes, I can not do shooting'. This simple, direct photography, without effect, is to be effective. The brand of the photographer: truth laid bare.
With the arrival in the 1980s of the first color 'minilabs' in Africa, number of black and white studios close and archives are destroyed. The activity of 'North Studio' ailing from 1990s but Azaglo remains committed to her work. He installs his room in a corner of the studio where he lived until his death in 2000. 'I have cared for my work', he said, humbly.
Discovered by the Ivorian photographer Dorris Haron Kasco in 1993 as part of an inventory of photo studios in Ivory Coast (a project Revue Noire), he participated at the first Photography Encounters of Bamako in 1994 before a great tribute that in 2001. D.H. Kasco will conduct in 1998-2001 a film about the life of Azaglo, Djataala shadow lessee.
by Pascal Martin Saint Leon
Bibliography
Revue Noire Magazine RN17, African photography, December 1994
'Cornélius Yao Augustt Azaglo, photographs, Ivory Coast, 1950-1975', texts  by Jean-Christophe Deberre, Nathalie Rosticher, Dorris Haron Kasco, Revue Noire éditions, Paris 1996
'Produire des images en Afrique : l'exemple des photographes de studio', by Jean-François Werner, Cahiers d'études Africaines, 141-142, XXXVI (1-2), 1996, pp. 81-112.
'In-sight: African photographers, 1940 to the Present', by C. Bell, O. Enwezor,  D. Tilkin,  O. Zaya, Guggenheim Museum, New York 1996.
'Anthologie de Photographie africaine, de l'Océan indien et de la diaspora', by Jean Loup Pivin, Pascal Martin Saint Leon, Simon Njami and N'Goné Fall, Revue Noire éditions, Paris 1998
'La sauvegarde du patrimoine photographique africain. Le cas des archives de Cornélius A. Augustt',  by Jean-François Werner,  in Etudes photographiques n.8, novembre 2000. Études photographiques, n.8, 2000, pp. 138-145
'The Ones That Are Wanted: Communication and the Politics of Representation in a Photographic Exhibition', by Corinne A. Kratz, University of California Press 2002
'L'Afrique par elle-même / Africa by Africans', by Anne Marie Bouttiaux, Alain D'Hooghe, Pascal Martin Saint Leon, Musée royal d'Afrique centrale de Tervuren and Revue Noire éditions, Paris 2003
'Snap Judgements: New Positions in Contemporary African Photography', by O.Enwezor,  Steidl / ICP 2006.
Expositions
'L'œil du temps, les photographes de Côte d'Ivoire', exhibit by Dorris Haron Kasco, CCF, Abidjan 1994
Exhibit Revue Noire at 1ère Rencontres de la Photographie de Bamako, 1994
'In-sight: African photographers, 1940 to the Present', Guggenheim Museum, 1996
'L'Afrique par elle-même' (Africa by Africans), Revue Noire, MEP, Paris 1998 (tour exhibit until 2003 : Brzail, South Africa, Germany, Usa, U.K., Italia, Belgium
'Hommage à Cornélius Augustt Azaglo', Rencontres de la Photographie de Bamako, 2001
'Africa pelos Africanos', Centro Portugues de Fotografia, Porto 2006
FilmographY
'Djataala, le preneur d'ombre', filmed by Dorris Haron Kasco, 47', 2001
Revue Noire publishing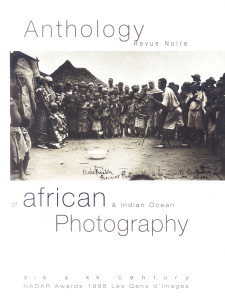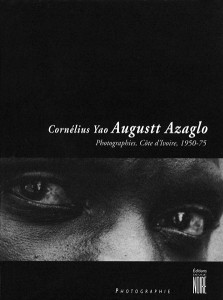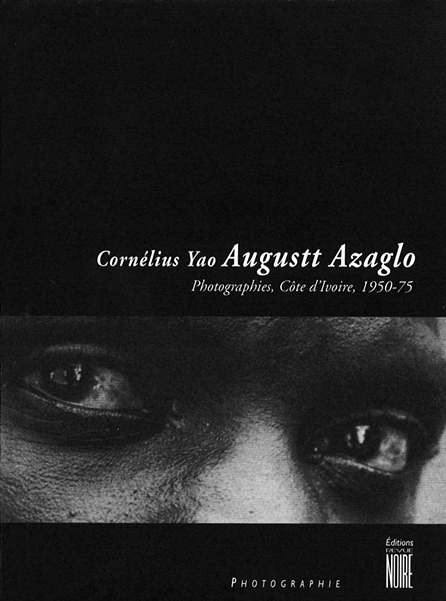 .