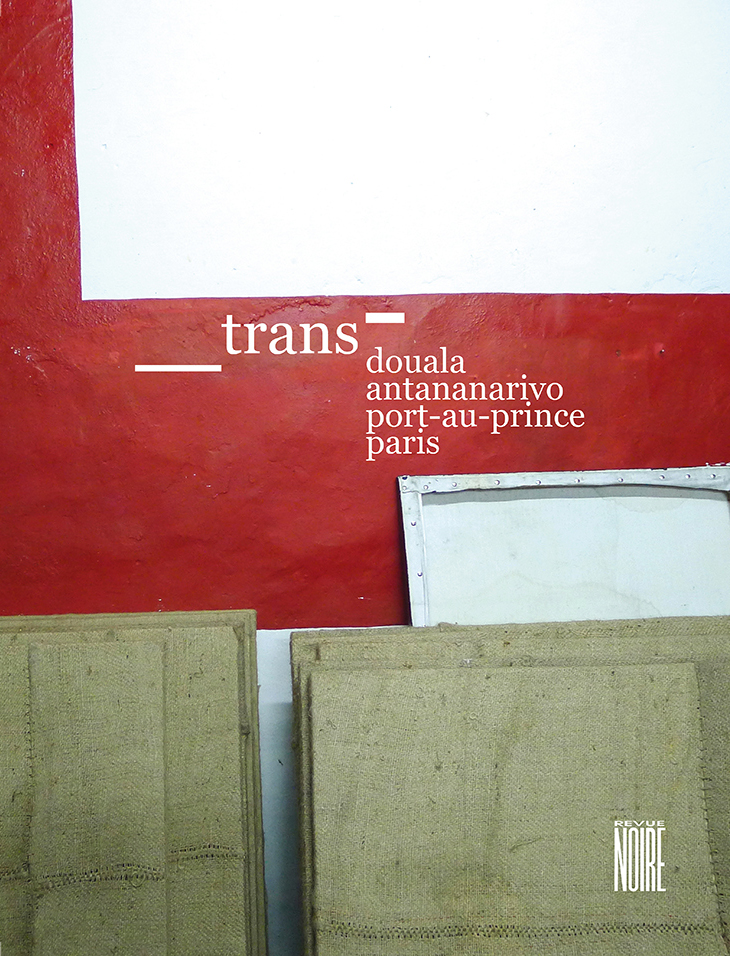 Trans
A TRANS-CONTINENTAL, TRANS-CULTURAL, TRANS-DISCIPLINARY PROJECT
between cultural institutions :
DOUAL'ARt in Douala (Cameroon)
30 ET PRESQUE-SONGES in Antananarivo (Madagascar)
AFRICAMERICA in Port-au-Prince (Haiti)
REVUE NOIRE in Paris (France)
With the artists Joël Andrianomearisoa, Hervé Yamguen, Alain Polo, Maksaens Denis, Eddy Jean Rémy, Rina Ralay-Ranaivo, Guy Régis Junior, Temandrota, Sadrak, Boris Nzebo, Mario Benjamin, Tojo Herinirina Rasolojaona, Moshekwa Langa, Marie Vic.
Say and not say,
play a role that can be substituted for another,
believe and disbelieve,
or believe and more.
To do together. To be together.
Images time to the memory of those who do not produce
and images produced by ...
Editor Jean Loup Pivin
45 coloprs photographs
In French and English
EAN 978 2 909571 713
Few pages from the book 'TRANS' :
.